In April of 2015, I rescued two pugs. Shortly thereafter, I created Instagram accounts for them as a way to share their antics with the world. The fan response encouraged me to create more interesting content and learn how to grow their presence to reach a larger audience. Ozzy's account, @meanmugpug has gown a particularly dedicated fan base.
Pugmare on Elm Street - Parody Video
For Halloween 2017 we put together a parody of "Nightmare on Elm Street" starring Ozzy. I wrote a short script, outlined and storyboarded the project and hired a friend to shoot and edit the video.
Animated GIFs
Ozzy's face and actions are priceless. I created a library of animated GIFs from some of her videos to share with her fans.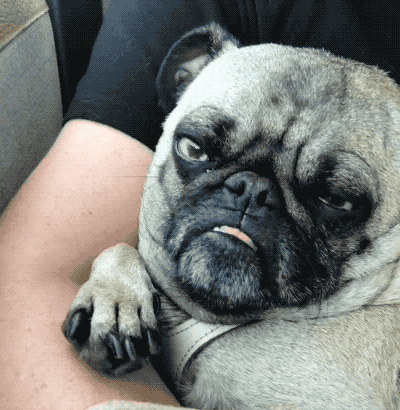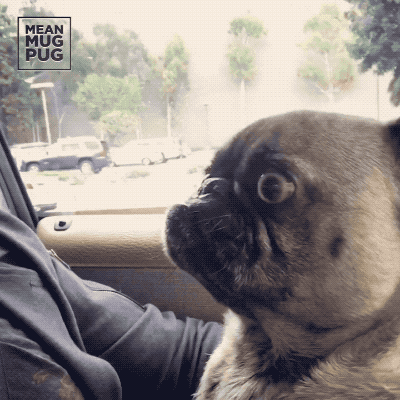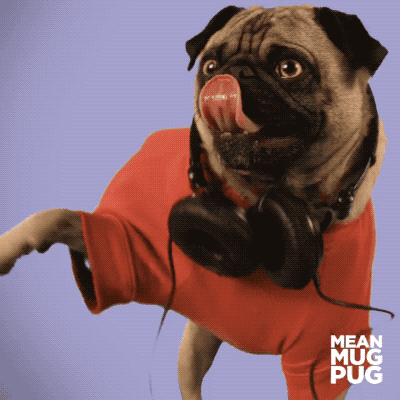 Ozzy's fans were clamoring for a way to connect with her and own a piece of Mean Mug Pug. I worked with my favorite artist, Aaron Norell  to create a series of stickers. 
Working with the dogs to create fresh instagram content on a daily basis has honed my photography skills, and particularly my patience for pet photography.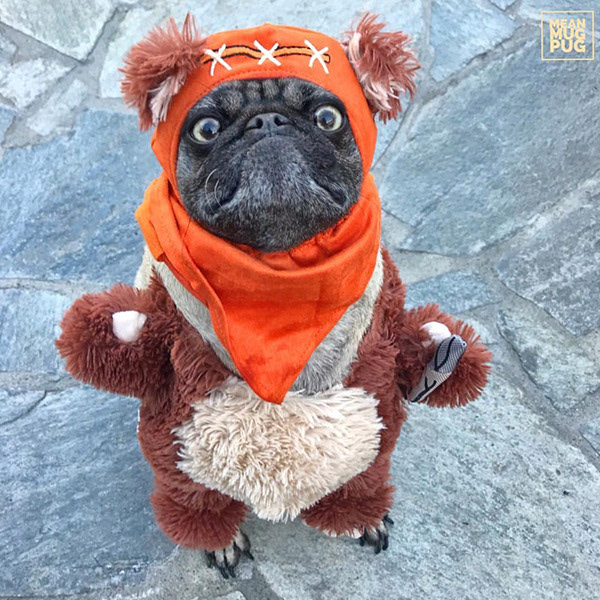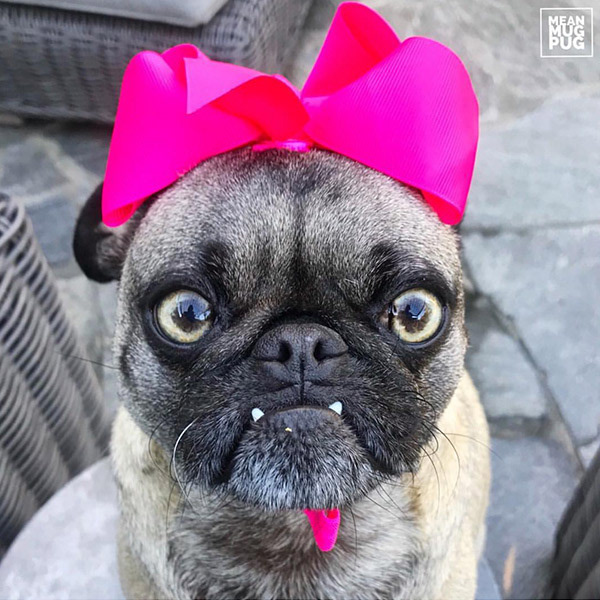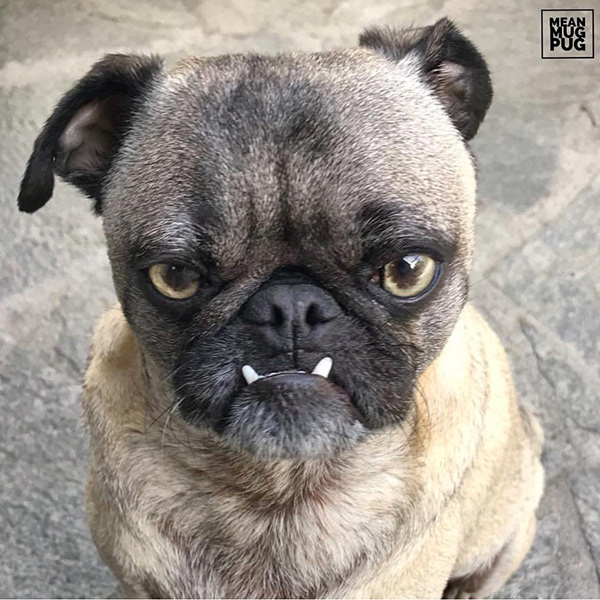 Mean Mug Pug - The Series
Having recently complete film school at UCLA, I was anxious to work on film project. Inspired by Ozzy, I wrote a web series about living with a famous pug. Five episodes were created and are available on YouTube. I wrote, directed and acted in this project.
The Ozzy bobble head toy is a design I am particularly proud of. I worked together with Aaron Norell on the initial concept art, it was later turned into a 3D model by another artist. We are hoping to produce these toys soon.